Outsourcing different functions have been getting increasingly popular nowadays, be it for large or small organizations. However, it is not a new concept for the bookkeeping function. The only thing that is new for bookkeeping services is that the options are available in a wide variety. In order to outsource bookkeeping services that are right for you, it is vital for you to evaluate the different approaches.
Standard Platform – Packaged Tour Operator
The standard platform model of Outsourcing bookkeeping consultants is driven by a Packaged Tour Operator that streamlines its operations for its own efficiency, and for taking advantage of this approach, you need to adjust to fit. This setup creates a number of efficiencies but often fails to address the unique elements of individual businesses and seeks compromises by firms to make this option work. With this vendor-centric approach, bookkeeping is routine and process-oriented along with the work approach is not customized as per client needs.
Offshore Remote Resource – Porter
The task-oriented model to outsource bookkeeping service is supported by a Porter who follows where you lead and will perform what is asked of them. While these outsourced accountancy services may be the lowest in cost, they may also be the least valuable unless you have someone in-house who can supervise the work. Often this requirement becomes a challenge for small businesses where the goal is to get the work off your plate.
Individual Contractor – Lone Tour Guide
The individual contractor model of accounting and bookkeeping outsourcing is likened to a Lone Tour Guide who will be serving your needs while accommodating other commitments. Such a person will be able to customize their service to your business and work as a part of your team. But when it comes to other clients and obligations, there can be certain constraints to the level of the service that will be delivered, and you have to find a superior one who is available, and that can be a challenging affair.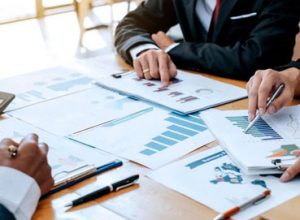 Embedded Resource – Business Sherpa
The embedded resource model of finance and accounting services outsourcing is typically guided by a Sherpa who is knowledgeable, and reliable, and delivers a custom-tailored service with the robust backup support of an entire team to draw upon when needed. With this outsourced accountancy services selection, you will be including someone as a part of your journey who will be working as a part of your team over an extended period of time and who will be sharing your business priorities. It is flexible, so you can draw on additional resources for specialized advice or handling seasonal volume. Every Sherpa is vetted, of high caliber, and values the BSG approach of putting the client first.
To Sum Up
Considering outsourcing bookkeeping consultants is worthy and possesses a well-established history. The secret mantra to success is to find the proper accounting and bookkeeping outsourcing model for you and your business. There are a number of approaches for outsourcing financial record keeping, and each one offers its own value. You need to just consider what is important to you. For many, it is crucial to be able to rely on an experienced bookkeeping service provider who will not only understand the nature of their business but also act in the best interests of the business.
As a leader, it is crucial for you to realize that your accounting job is carried out carefully on a regular basis with regular financial reports. You need not have to wait until the end of the year for a financial picture. Informed by regular basic reporting, you can focus on running your business and optimizing your operations along the way. You can also have peace of mind and sound sleep knowing that you have the best bookkeeping service provider to keep your bookkeeping under control. To find out more, contact Business Sherpa Group at [email protected] or (613) 656-3499.
We are happy to help organizations with their financial resourcing needs. We offer the most efficient bookkeeping services, which can be combined with the support of a Virtual CFO to provide flexible, scalable, and sustainable solutions to meet the needs of small and medium-sized organizations in the long term. Learn more about our service offering.